Thin ALTERNATING LEAF Ring / Tourmaline & Diamonds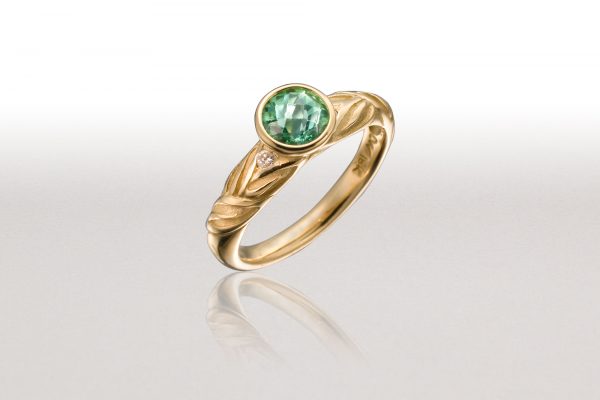 This gold ring is bezel-set with a green tourmaline and diamond accents.
It can be ordered with round or oval stones that are set long with the finger or across.
Green tourmalines come in a variety of shades and shapes; the price listed is approximate and will vary according to the weight and quality of the stone.
Please call for availability.
18k yellow gold
Tourmaline: 5-7mm round or 6x8mm oval
Diamonds: .04tcw